Opinion Piece
Stories and Lessons from the COVID-19 Pandemic – CCRP Interviews
As we continue to work from home around the world, we talked to some members of the ESAf CoP about their experiences of lockdown, working from home, and other disruptions caused by the Covid-19 pandemic.
Following on from our Stats4SD Working from Home interviews, here is another short video in which CoP members in the region share their experiences of the recent months - all of them heartfelt and unique. https://www.youtube.com/watch?v=_tWf9CE4XXc&t=40s
A big thank you to our colleagues who shared their insights, as well as gratitude to Emily, Nuru and Shiphar for the compilation of the video.
Do sit back and be inspired by the messages, reflections and lessons learnt. And please leave us a comment below if you'd like to reach out and share your views!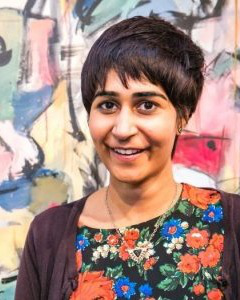 Author: Tina Bhati
Tina joined our team in October 2017 and takes care of our social media and communications. Responsible for the social strategy and content across all platforms, as well our blog, Tina has a passion for communicating project initiatives in the development sector.
0 comments for "Stories and Lessons from the COVID-19 Pandemic – CCRP Interviews":
Add a comment:
We run an anonymous commenting system. If you are not logged in, we do not collect any information on who you are when you leave a comment. This means we manually confirm comments before they appear on the site.
If you want to have a comment you submitted deleted, please contact us, giving the date of the comment and name of the article.