Opinion Piece
Goodbye Zobinou Mawusi "Zed"
On 6 May we heard the news that our friend and colleague "Zed" had died. He went into hospital complaining of lung pain on Tuesday evening and died on Wednesday morning. We have lost a colleague and a friend. The news came without warning and we are still trying to come to terms with his sudden death. He was buried on Saturday 16 May in Niamey by his family and a small group of friends, given the special conditions of the Covid-19 pandemic.
For those of you who did not know Zed, he worked as a Research Methods Specialist for RMS based in Niger. He was a valued member of the RMS team, supporting projects funded by The McKnight Foundation in Niger, Burkina Faso and Mali.
Zed was an international man. He had connections all over West Africa and beyond. Some of us saw him last at the West Africa Community of Practice of CCRP meeting in Montpellier, in February. When nobody else was able to visit and work with projects, he was there to support on data management and helped build bridges between projects and the rest of the RMS team. Some in our team knew Zed for years. Roger Stern worked with him in the 1990s in Niger, while Ric Coe met Zed when they were both a lot younger!
Before joining our team in 2010, Zed worked for the International Livestock Centre for Africa (ILCA) and the International Crop Research Institute for the Semi-Arid Topics (ICRISAT) in Niamey. He also worked with the International Maize and Wheat Improvement Center (CIMMYT) and retained responsibility for the ILCA's Computer Unit. Zed worked specifically on improving the quality of data management through data flow ideas with the projects. Additionally, he was involved in the training events organised by RMS for researchers, students and farmer organisations in West Africa. Zed worked closely with David Stern, and was recently directly attached to IDEMS International.
We shared the news of his death with colleagues of CCRP and I received many expressions of the appreciation that tell us how much he was valued. I will share some of these with you:
"[his] significant and unique contribution to the training of our partner farmer organizations in all three WAf countries in computer literacy -- thereby also contributing to significant impacts of the Computer Aid Project which Roger had initiated. This moved our farmer organizations to a different level of partner; it fostered a change from hand-written or oral reports to digitalized reports full of pictures and even data management in Excel. This was so empowering and reinforcing for these organizations"
"C'est très dommage, les projets Mcknight et au-delà, les NARS, et l'ICRISAT, ont vraiment perdu une personne ressource dévouée, courtoise et expérimentée pour la région. C'est une grosse perte pour notre région. "
"He was such an international person, he had claims to at least 4 west and Central African countries, without including places like Mali and Burkina where he spent so much time, or France and Canada where he has family!"
"I personally relied on him so much as a friend even more than a colleague"
"A real loss for our West Africa community of practice, where we always showed availability to support the country project teams"
"What a blessing to get to spend a bit of time with him again in France"
"…he was an important contributor to the work in West Africa"
"[A] sad loss to our CoP and the wider community"
"…His special commitment to taking good care of the RT while they toiled and am grateful for that."
"An engaging person, easy to talk to!"
"Zed will truly be missed"
"C'est trop triste. Zed est décédé ce matin a 10 H locale. Paix à son âme."
I am grateful we were privileged to have Zed's friendship, time and efforts contributing to our work. Zed will be missed by many.
Carlos Barahona-Zamora
Managing Director
Statistics for Sustainable Development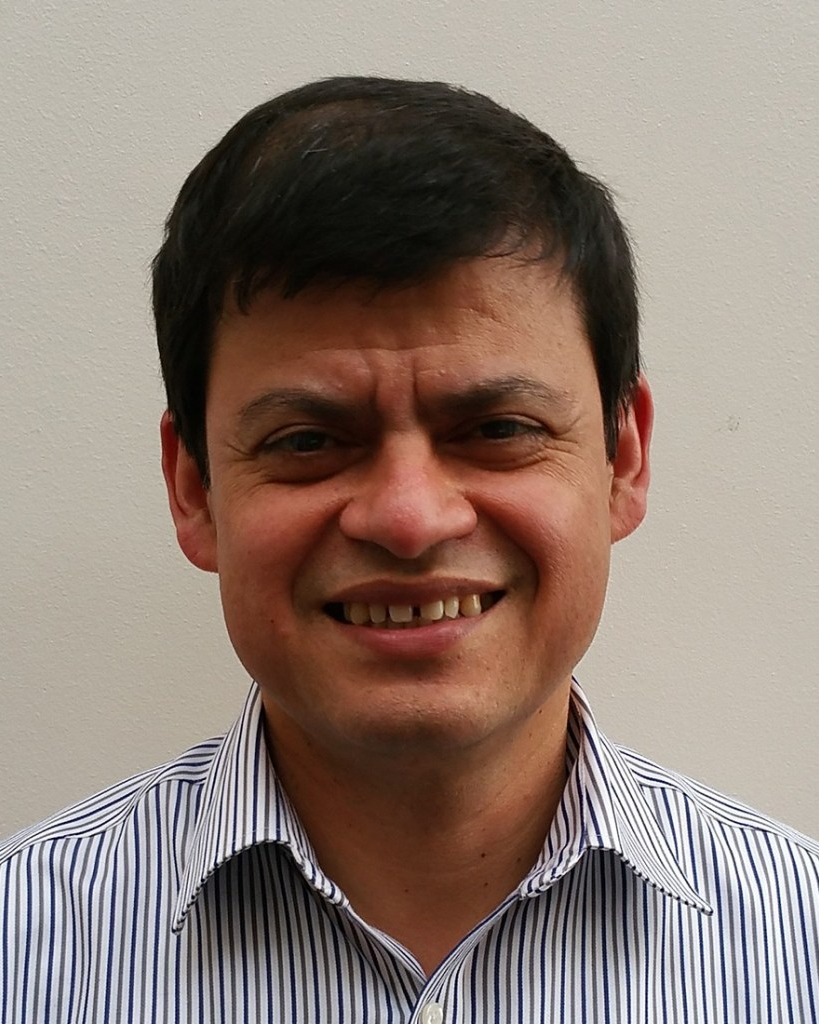 Author: Carlos Barahona
Carlos's expertise is in the design, analysis and communication of research. He helps researchers to convert ideas into coherent plans of activity. He assists in the gathering of information to answer questions in an effective and efficient manner, ensuring the delivery of project outputs.
0 comments for "Goodbye Zobinou Mawusi "Zed"":
Add a comment:
We run an anonymous commenting system. If you are not logged in, we do not collect any information on who you are when you leave a comment. This means we manually confirm comments before they appear on the site.
If you want to have a comment you submitted deleted, please contact us, giving the date of the comment and name of the article.