Opinion Piece
We have a blog!
At Stats4SD, we get involved in a lot of different types of work. As a 'support' team, we're often not on the front-lines of the projects we engage with. Our role is usually to help others - to facilitate our clients and partners to do their work more effectively and efficiently.
Often, that involves learning about new processes, keeping up-to-date with new technologies and understanding how to best apply them to real-world work. Across our team, we are constantly trying to learn more about the tools we use, and new projects allow us insights into how particular ideas can be applied in different contexts.
One of our goals is to allow others to make use of the work we do, and one of the best ways we can do that is by sharing our thoughts and ideas with as many people as possible. This brings us to the point of this post, which is something you've probably already guessed - we're starting a blog!
We're not yet totally sure on the format - this is a new thing for all of us here, so expect some changes as we experiment over the next few months. We hope to cover a wide range of topics, and have some ideas for short sets of related articles, but nothing is set in stone right now. We also want to hear your feedback - if you have thoughts, ideas for topics or external resources you think we should know about, please leave comments, tweet us @stats4sd or email us directly at hello@stats4sd.org.
Thanks for reading - and make sure to check back here for new content. Our aim is to post something new every week, at least for the rest of 2017. We hope to have posts from different staff members, so we can cover a broad range of topics here. So even if one post isn't for you, the next one might be!
That's all for now. Our first real post will be discussing Data Flow within projects and will be up shortly!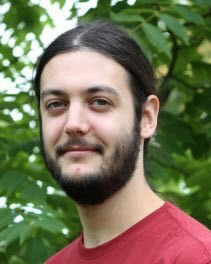 Author: Dave Mills
Dave developed an IT & data infrastructure that allows us to close information loops and deliver tailored information to diverse users, through data collecting mobile apps. He is also responsible for the development of our eLearning portfolio and Open Educational Resources.
0 comments for "We have a blog!":
Add a comment:
We run an anonymous commenting system. If you are not logged in, we do not collect any information on who you are when you leave a comment. This means we manually confirm comments before they appear on the site.
If you want to have a comment you submitted deleted, please contact us, giving the date of the comment and name of the article.