Opinion Piece
Lessons learnt from working remotely in an ever-connected world
Ever wondered what it's like to work remotely when most of your team are based in another country? How it feels to be the sole country representative of a wider, global team, in an ever-connected world? And how do online solutions, for instance webinars pan out in practice? Even at Stats4SD HQ in Reading, we're often out and about visiting projects and running workshops in various parts of the world, so both the challenges and advantages of working remotely are abundant and something we come across on a regular basis.
Shiphar, who works within the college of Agriculture and Environmental Sciences at Makerere University, Uganda takes time out to reflect on webinars that she's been running and how this fits in with the bigger picture of working remotely.
"Working remotely can be incredibly exciting, but at the same time very challenging. When conducting webinars, it allows you to reach a lot of people from different geographical locations at the same time, which helps save a considerable amount of time and resources that would otherwise have been spent on meeting people separately from their individual locations. Additionally, by hosting the webinars, the participants are very appreciative of the efforts made to provide timely support to their projects remotely, and this creates a sense of inner satisfaction to the facilitating team.
On the other hand, one of the biggest challenges with working remotely is that there are often breaks in the communication path and issues with Internet connectivity. Sometimes individuals never respond to emails and it becomes difficult to figure out whether they received the emails or not. It can also be difficult for some individuals to initiate communication like when they need help urgently (especially those that don't acknowledge receipt of emails), so I often have to persistently push the group by sending out individual emails to ask how they are doing and if they are having issues they need help with.
Shiphar runs webinars on various aspects relating to research methods that include data entry, organisation and cleaning, as well as data exploration in tools like Excel. The hope is that they will provide participants with the skills to improve the overall research quality of their projects. Shiphar recently found out from an evaluation of webinars that few people referred back to links/documents given for further reading and likewise few people actually share what they learn with colleagues. Given this finding, Shiphar has looked back at various aspects of her webinars to evaluate their effectiveness. One of the questions asked in this evaluation was 'How often do grantees make use of the material/links given after the webinars?' and from the eight participants, only one had reffered back to the materials and found the content useful, while the remaining seven hoped to so when they have the sufficient time available. Another factor examined was participation in these webinars, which has been significantly low, and as a result Shiphar has been keen to find out why few individuals participate, even though the concepts discussed and explored are beneficial to all projects.
"We have been running webinars for over five months, so many people have shown an interest and are willing to actively participate. However, the number that actually turn up is often very low."
There were a number of factors that could partly explain this:
Internet accessibility and strength is poor for most of the institutions, so many individuals fail to join the online session. Internet is very much outside the control of the participants.
Timing for the online sessions seems problematic. The best time and day as suggested by the respondents is extremely variable.
Webinars are less of a priority to most of the participants. They are often seen as a 'nice to have' instead of a core essential.
Lessons learnt from working remotely:
Feedback is crucial, both positive and negative. We as facilitators should do everything within our power to react to all tasks given to the participants individually and within a reasonable time frame.
Facilitators should try as much as possible to push participants who seem not to react (those who decide not to respond) when asked to participate or when given tasks to accomplish. This is because some of the participants in this category prefer to be pushed, and some of them get disappointed when we don't continuously push them to perform.
It is difficult to put a time frame for an evaluation task. Many things don't go as plan out as we wish. The decision of respondents to participate is very much outside the control of the facilitators.
The facilitators need to be as flexible as possible to fit in the respondents' demands. Keeping a positive attitude, emotional control and having alternative plans (e.g. on different interview methodologies) is very important. Otherwise, the entire process can be frustrating.
It's been an interesting time reflecting on the process and usage of the webinars, and Shiphar hopes that the learnings will help provide a framework going forwards.
Have you had similar experiences of working remotely with participants online in webinars or with the working remotely with participants or colleagues? And how best do you find a way forward? We'd be interested in hearing from you, so please do write in the comments box below and share your experiences with us!
---
Credits
This post was co-authored by Shiphar Mulumba and Tina Bhati.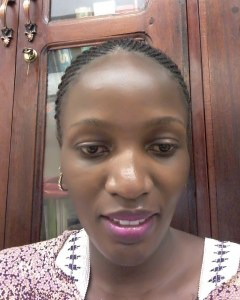 Co-author: Shiphar Mulumba
Shiphar is a Research Methods specialist for Stats4SD in Uganda, working with the National SP Program and previously with CCRP. Her aims are to make research for development more effective through improved methods and the implementation of training programmes for scientists and students.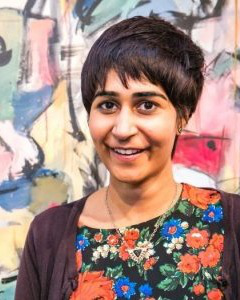 Co-author: Tina Bhati
Tina joined our team in October 2017 and takes care of our social media and communications. Responsible for the social strategy and content across all platforms, as well our blog, Tina has a passion for communicating project initiatives in the development sector.
0 comments for "Lessons learnt from working remotely in an ever-connected world":
Add a comment:
We run an anonymous commenting system. If you are not logged in, we do not collect any information on who you are when you leave a comment. This means we manually confirm comments before they appear on the site.
If you want to have a comment you submitted deleted, please contact us, giving the date of the comment and name of the article.