Opinion Piece
Team Remote: Working Together from all over the World
At Stats4SD we have an interesting team composition. If you were to look at a map of where our team members are based and which countries we work in, you might notice something:
We're pretty spread out!
It is quite a challenge communicating across multiple time zones, in areas of varying degrees of Internet stability and across multiple projects with different goals and deadlines, but it can certainly be done! When we asked the rest of the team whether they had any advice on managing this, ideas came rolling in, from nine people in seven countries and all within two days. Here are a few of the things they said:
The Major Things


1


Remember why you do it

When asked to travel for work, the first reaction is often 'No, I don't want to get up at 3am, do a couple of long haul flights just to stay in a run-down hotel working round the clock for 10 days. I would rather stay at home, thanks'. Then I remind myself that most of the time I have the huge privilege of working where I want, avoiding all commuting and keeping the hours that suit me. It's a choice, and we make the choice because when putting together all the things we care about, it's the best of the options we have found or created. So remind yourself of that.

2


Stay Productive

Track your productivity levels – it is not easy to stay focused on work when working from an environment that doesn't have an ideal office setup. These settings can have a lot of distractions. It is important to track the time you spend on and off-task; building an understanding of when and where you are most efficient, and when you need to take breaks or change location to keep you active.

3


Avoid Isolation

It gets lonely sometimes – having no one to talk to that you relate with professionally. Associating oneself with some professional groups (of similar or different profession) in your area, or online, may help fill that gap.

4


Understand Limitations

There are many ways to communicate with people, yet no one can ever fully replace speaking in person with someone. However, if you are only working with written and 'ear-to-ear' communication, then you may be missing some cues. This may mean that you need to be surer of what is going on, and not jump to conclusions and fire off rapid reactions. Video calls can help close that gap, but are not the same as face-to-face communication, as they still only pick up a bit of what is going on. Where possible try to find ways to make face-to-face connections first, for instance during any short periods you might find yourselves in the same or nearby places.

5


Don't be a Stranger

This really can't be stressed enough. It's so easy to add extra distance by shying away from 'unnecessary' communication. Having difficulties? Ask for help - there are no achievements to gain for 'soloing' projects and going it alone. Often, a second pair of eyes (especially ones less invested in or frustrated by the task) can help you see something you've missed. Or simply the act of explaining the problem to a colleague can help you see an alternative solution yourself. Everything going OK? Still try to plan in regular times to get in touch with your team. Even when there's nothing to discuss (correction, there always is!) - it can help the whole team feel more connected, and often encourages people to share ideas or ask for support when they might not otherwise. Scheduled meetings or informal calendar reminders are a fantastic way to build effective communication habits.
The Smaller Things


1


Setup a Good Workspace

Where possible you want to find a place that you can associate with working, be it an office desk or even just a particular spot in a café. Ask around where other people go to work. Co-working spaces can also be a wonderful way to meet like-minded people. If your work requires reasonable Internet access, then know where you can go to get it most reliably. Read blogs for recommendations, if possible. If you plan to be somewhere for a while then buy a decent chair, it makes for a great leaving gift and your back will thank you too!

2


Have a Backup Plan

Construction workers cutting off the power? Internet not working at home? Water coming out of a hole in the wall? These are just a few of the things that can (and has!) happened whilst trying to get work done. Better if you can relocate within 15 minutes.

3


Avoid Distractions

When not in a typical office environment there are a different set of distractions. Whilst you may no longer get dragged away to greet visitors or sit in extended meetings, there will still be plenty of things to pull you off-task or make you feel less-inclined to work. You need to be aware of these and make an extra effort to avoid them. Not using social media whilst in the office? Then block it whilst working remotely too. Fear you're missing out when you see people you know on their way to the beach? Go somewhere you're less likely to see them, turn notifications off your phone and leave your beach towel at home!

4


Let others know you're Working

One of the largest sources for distraction will always be those around you. If working from home make sure others in your household understand that you are still 'at work' (the dog might not totally get it, but others usually will). When in shared spaces tell people about your work if they ask what you're up to. Some people even go as far as to wear different 'work-clothes' as a visual cue to themselves and those around them to indicate that it's time to be working. Alternatively, have headphones in with a dedicated 'productivity-playlist' to help set the right mood.

5


Maintain your Professional Development

Self-learning is important if you are to keep up with your professional skills. Sometimes, when you are alone it is difficult to know the trend of new skills required. Therefore, it is important to try to keep an eye out for relevant courses, interesting blogs or even YouTube channels that can keep you up-to-date.
How does this sound to you - do you share some of the same difficulties or challenges? Do you have any of your own tips that have helped in the past? We'd love to hear them, so do please share in the comments box below! We'll also be coming back to you with a follow-up of the tools we've found most helpful in overcoming the challenges we face, so watch this space for solutions, and more ?
A big thank you to our contributors, the tips have come in from:
This blog was co-authored by Chris Clarke and Nuru Kipato.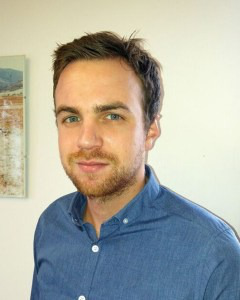 Co-author: Chris Clarke
Chris Clarke is a Technology and Innovation consultant, specialising in cloud-computing and mobile app development,. His main interests lie within data loops & systems that both collect and feedback information for development. He is co-founder of UK-based charity Supporting African Maths Initiatives.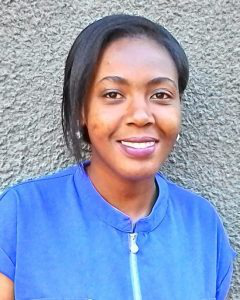 Co-author: Nuru Kipato
Nuru is a mathematician and Research Methods specialist for SSD in Tanzania. She was a Research Methods Consultant and Junior Statistician at the African Maths Initiative in Maseno, Kenya.
0 comments for "Team Remote: Working Together from all over the World":
Add a comment:
We run an anonymous commenting system. If you are not logged in, we do not collect any information on who you are when you leave a comment. This means we manually confirm comments before they appear on the site.
If you want to have a comment you submitted deleted, please contact us, giving the date of the comment and name of the article.